You will notice over the next few months that the default font in your Microsoft apps will change from Calibri to Aptos.
If you want to see what Aptos will look like it is already available in Microsoft Word under its original name of Bierstadt – which means beer town.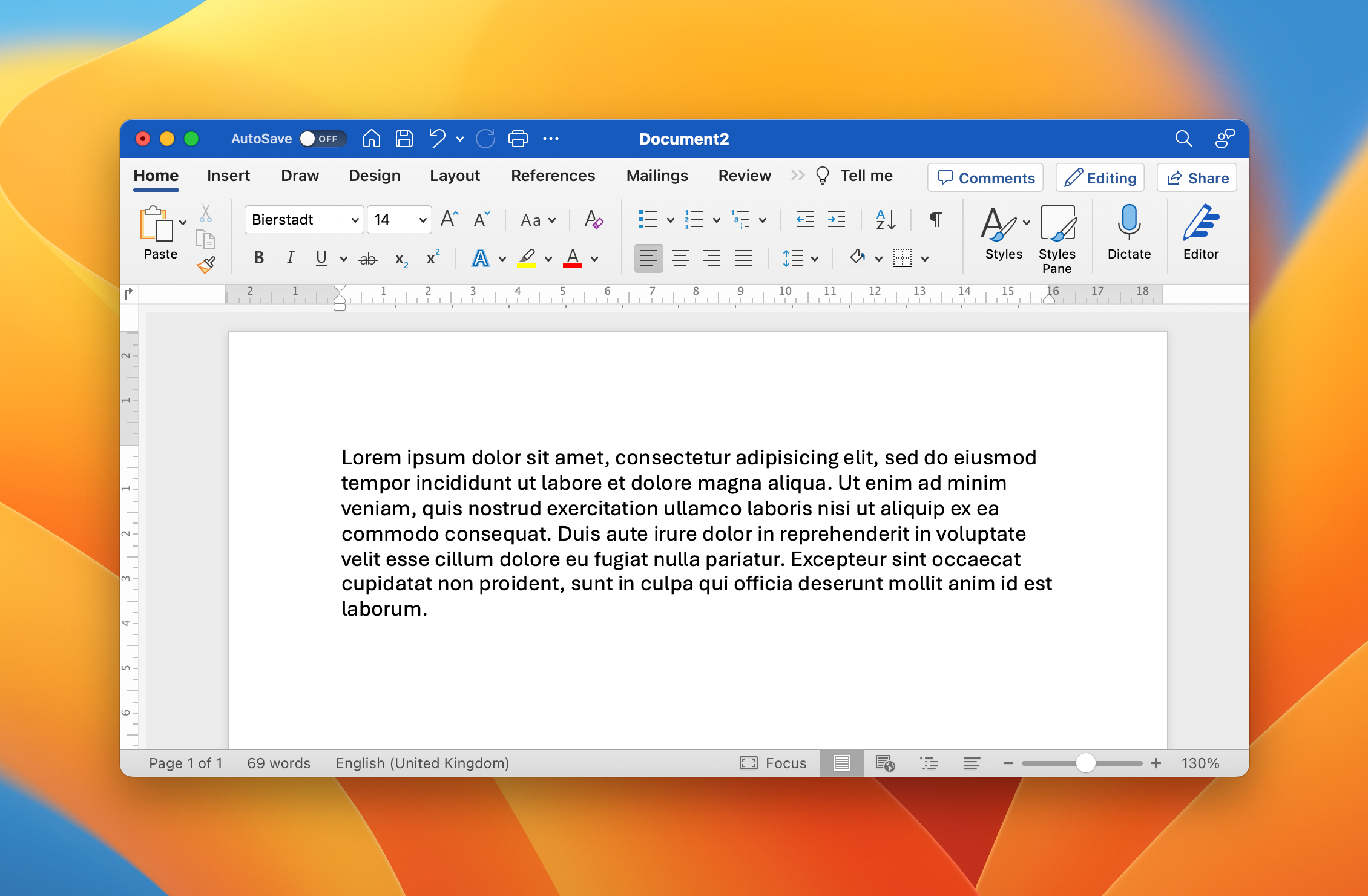 I don't particularly like Calibri but it is OK. My issue with its deployment in Microsoft's apps is that the default point size was too small.
The default size means that on a standard A4 page with the default 2.5cm (1 inch) margins this means there are too many characters on a line.
For readability there should be around 65 characters on a line. To achieve that then Calibri needs to be at 14 point (or you have to widen the margins to 4.5cm each side). I think Calibre looks better at larger sizes and much prefer it at 14 point.
For me, then, I'll wait to see what the default size of Aptos is. If it is not 14 point then I'll change the default size to 14 point so that I get 65-ish characters on a line (see image). To change the default font you have to create a new document and edit the "Normal" style's characteristics to your wishes (Fomat/Style/Modify style). Then check the box that says "Add to template".